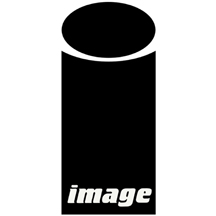 Some of the brands we have had the pleasure of working with.
ABOUT
H.C.M.P. High Concept Media Properties is a full service comic book production company. We can take a clients' idea and extrapolate it into a printed comic book that can be put on the shelf at a comic book store next to the big publishers and/or shopped around at movie studios.
Already have part of your creative team assembled? No problem. We can fill in all the gaps that are needed to provide you with a completed comic book. Just need one service? We can do that as well.
Founded in 2009, H.C.M.P. has been involved in over one hundred projects that most of which can be found online. You can find published work all over the world from major companies such as Image Comics, Aspen Comics, and Action Lab Entertainment in comic book and book stores everywhere.
TREND FORECASTING
Ahead of the curve, H.C.M.P. has anticipated future trends by teaming up with the superstars of tomorrow. We have the ability to isolate what characteristics an artist has to have to create the next big marketable product. Artists we have done projects with have gone on to work for DC, Marvel, and Image Comics. Your comic book that we create could have an upcoming household name on it.
Not only did he provide the cover to Pink Power 2, this SCAD graduate also collaborated with Zen on the comic book limited series pitch DEAler. Since the completion of these two works, Tradd has exclusively worked with the top three publishers.
Joe has supported High Concept Media Properties from its' inception with providing the cover to Pink Power 1. From there he went on to co-create Morning Glories with Nick Spencer. This series of trade paperbacks have been a perennial best seller for Image Comics in the mainstream book market. They feature covers by Rodin Esquejo and colors by Alex Sollazzo- who also contributed to DEAler for H.C.M.P.
H.C.M.P. reached out to Robbi to infuse his aesthetic to Pink Power 1 by the addition of a pinup of the villains, Stilletto Lace. He has since designed the costume of, and illustrated the current mega-hit sensation Spider-Gwen. The character and series have made an impact on the industry on many levels from cosplay to bringing in new female readers and is featured in blockbuster movie, Spider-Man: Into the Spider-Verse.
PRESS
From convention appearances to in-store signings, H.C.M.P. and its' products have been featured in interviews, podcasts and blogs across the internet. Here is an assorted sample of what can be found:
Podcast interview by Griz Geek.
Podcast review by Comic Bastards.
Modern Mythology blog by Robert Meeks.
Wizard World 2010 blog by Michael D Hamersky.
Press release for comic book store signing.
To schedule an interview, appearance,
or to get H.C.M.P. product in your store-
please click the link below.